Rapid Response
Immigrant rights advocates need a way to respond quickly to community members arrested by ICE. We worked with groups across the country to build a communication platform in order to achieve this important goal.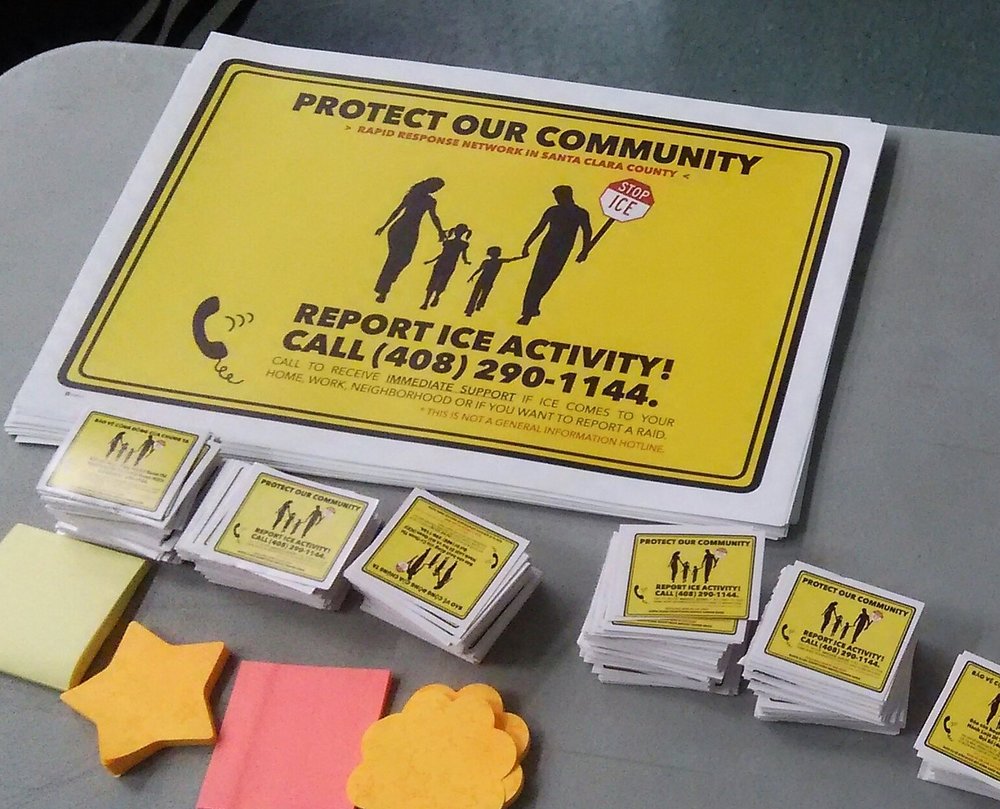 The Challenge
Each year Immigration Custom Enforcement (ICE) arrests more than 65,000 people from their homes, workplaces, and court hearings. These arrests are often called "raids" because they occur without notice to the person or his family. Under the Trump administration, ICE agents are using more aggressive and deceptive tactics to arrest unsuspecting people.
Immigrant rights advocates need a way to respond quickly to ICE arrests because their support can stop deportations. An attorney consultation conducted after an arrest can significantly decrease the possibility of deportation. Volunteers can speak with the person's loved ones to identify resources needed after the breadwinner's arrest, like mental health counseling, food donations, and car rides.
When ICE arrests one or hundreds of community members in a single day, how can advocates quickly receive the news and coordinate a real-time response effort? That's the challenge advocates have been facing and an important one to solve given the significant implications.
The Solution
We've been working with groups across the country to address this challenge through the delivery of a distributed communication platform called Rapid Response. The purpose of this platform is to empower advocates and volunteers to connect with community members experiencing an ICE raid and deploy a coordinated response to the situation.
The Impact
Trusted by organizations across the country
42 groups have used Rapid Response to operate their ICE response networks, including the management of more than 9,000 volunteer legal observers. In 2020 users will receive a new version of Rapid Response to scale their efforts.